Above is of a funnel that touched ground for a split second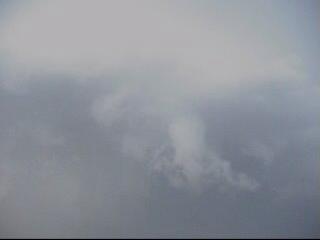 Above is picture of a small funnel that formed.
Tornado that touched the ground for about 1 minute.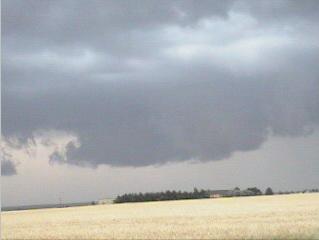 Nice wall cloud.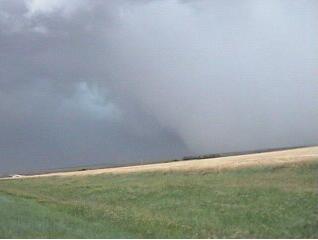 Tornado touches ground, but is swallowed up by rain hail. Picture below, you can see a small cloud of dirt come up from the tornado. Just to the right of the tree.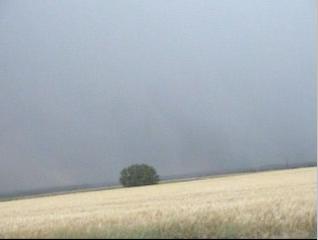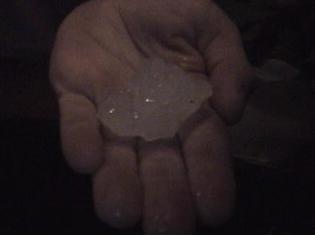 Jagged golf ball size hail. Minor damage to Toyota 4runner.